□S-Stainless,B-Brass,L-Aluminum,RW-White Resin,RB-Black Resin
Application : Kitchen,Office
Description : Type 45×45 modules; Overload protection switch;Dual port USB charger with indicator,
2.1A,5VDC for iphone or ipad ; 3 schuko sockets ; 1 wired 2 meters extension cord.
---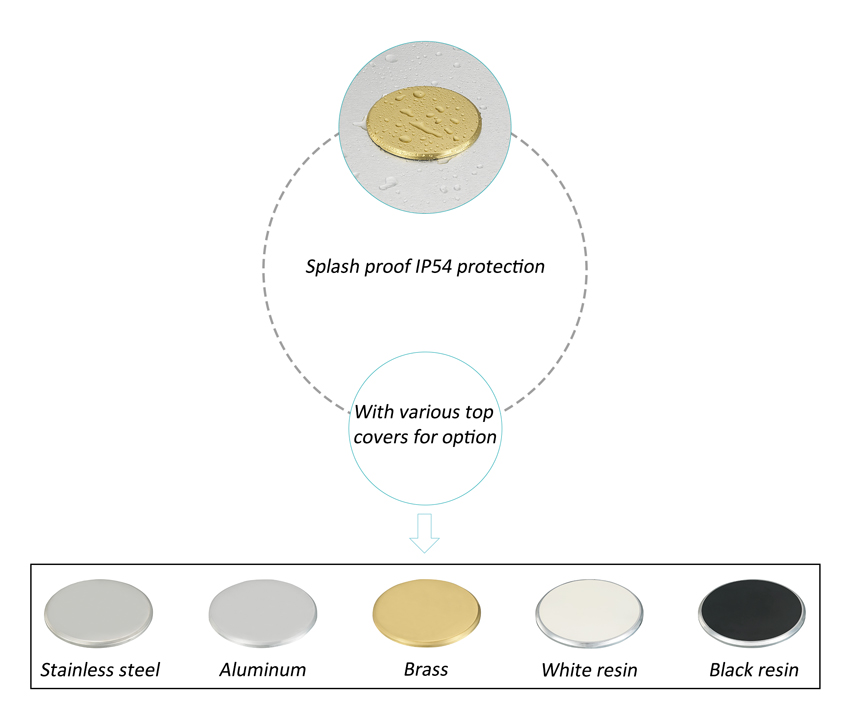 Additional features:
Overload protection(not include GFCI model)
can be supplied with combinations of power, data modules.
Available in a variety of configurations.