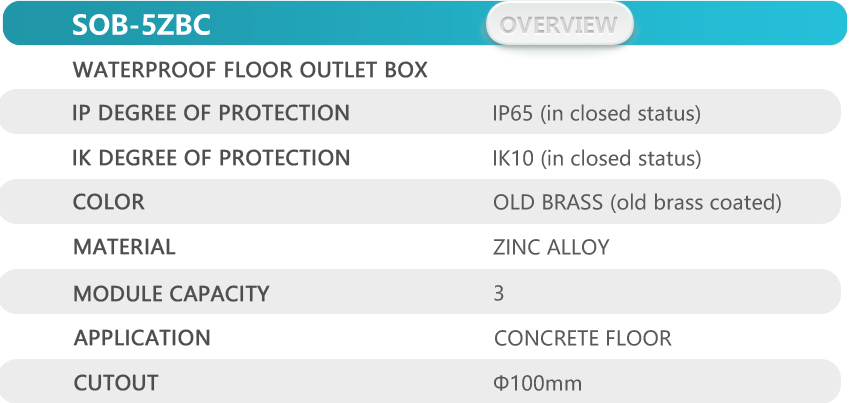 1.The structural design of the cover panel allows the unit to sit flush with the surface for a discreet appearance.
2.Super thin plate.
3.Anti-scratch surface.
4.The unit is equipped with ''slide open'' mechanism to avoid accidental opening by feet.
5.When connected, the lid securing system can endure the weight of pedestrians while shielding the exiting
cables from any pressure and stress.
Outline Dimension :