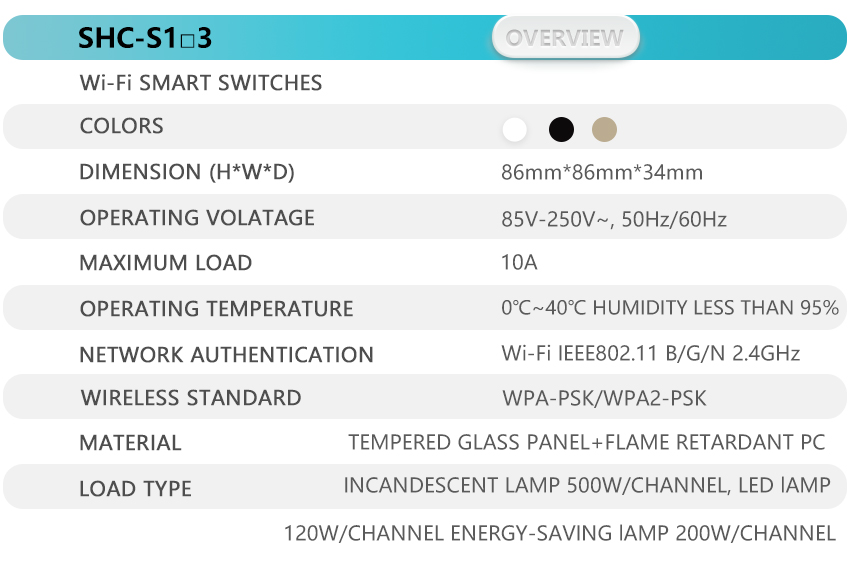 1. Wi-Fi connectivity integrates your smart switches into your connected smart home.
2. Turn switches on and off using the voice control capabilities from Alexa, Google Assistant, Tmall Genie or
other smart hubs.
3. Use your smartphone to create custom schedules at specific times or turn switches on or off manually with
your smartphone while away from home. Allows you to remotely control your lights, fans and drapes.
4. Scene Control allows precise control of lighting in the kitchen, dining room, bedroom, and living room.
5. Our elegant smart switches are direct replacement for your traditional built-in switches with effortless
in-wall installation with neutral wire required.